Apparition Disc Earrings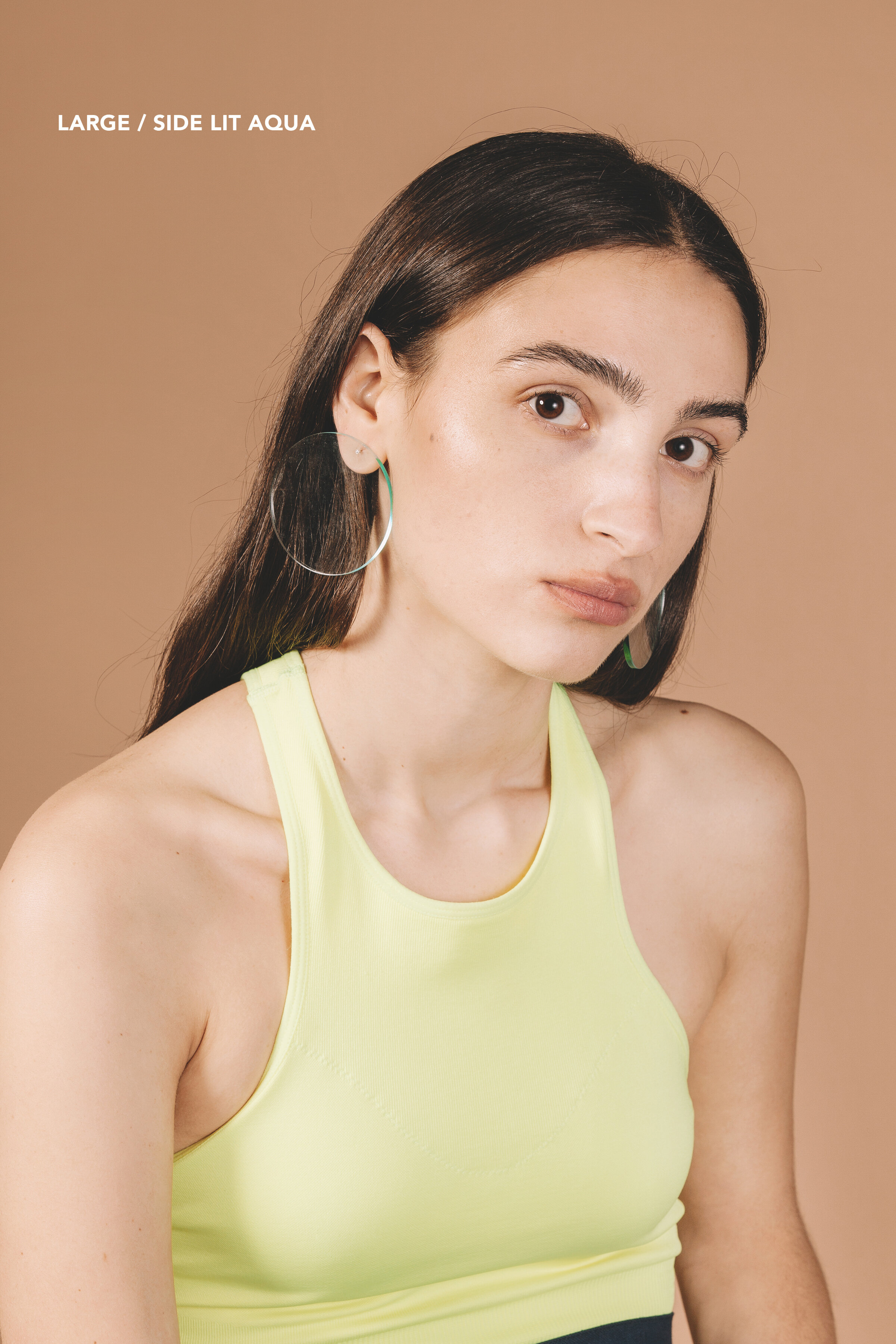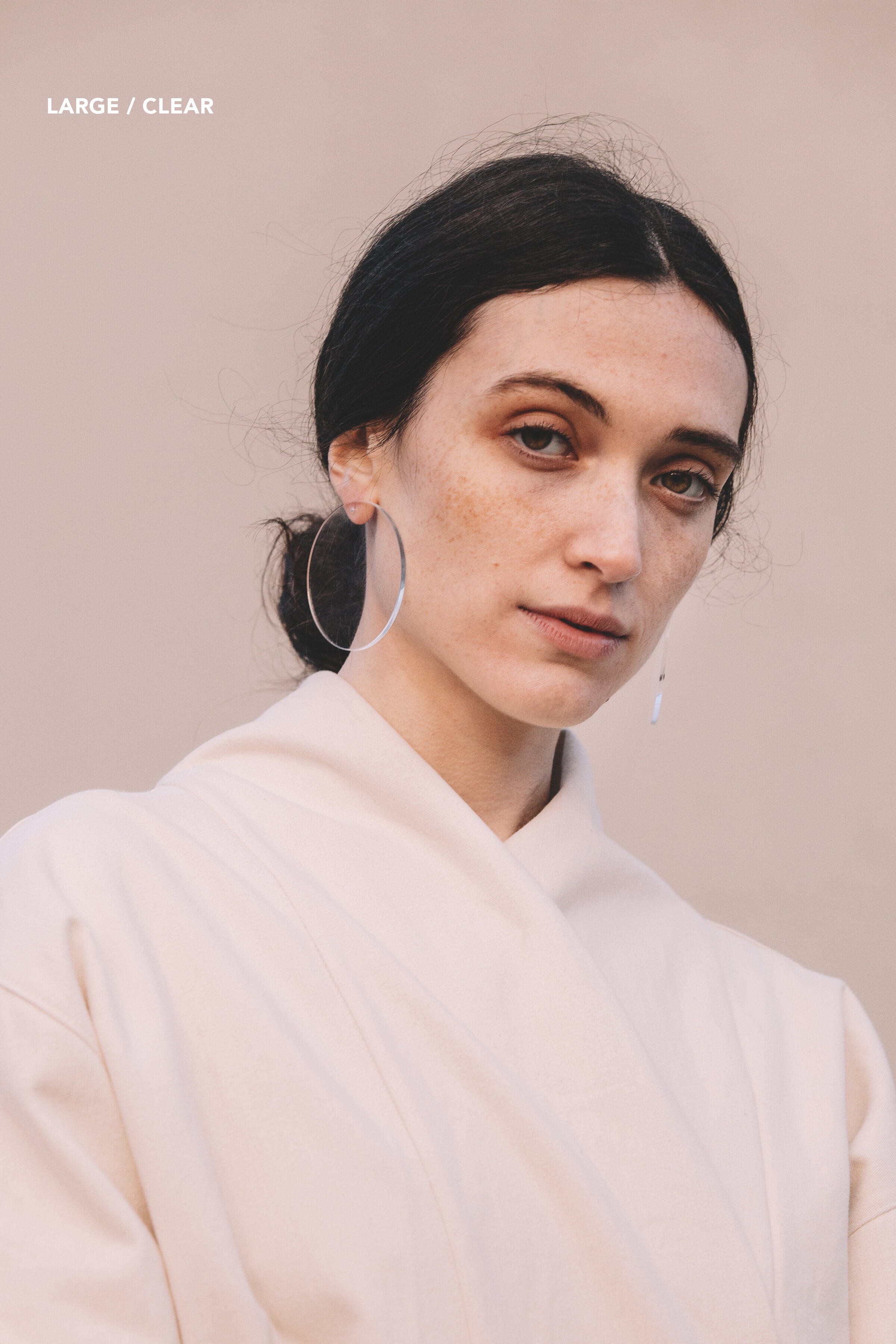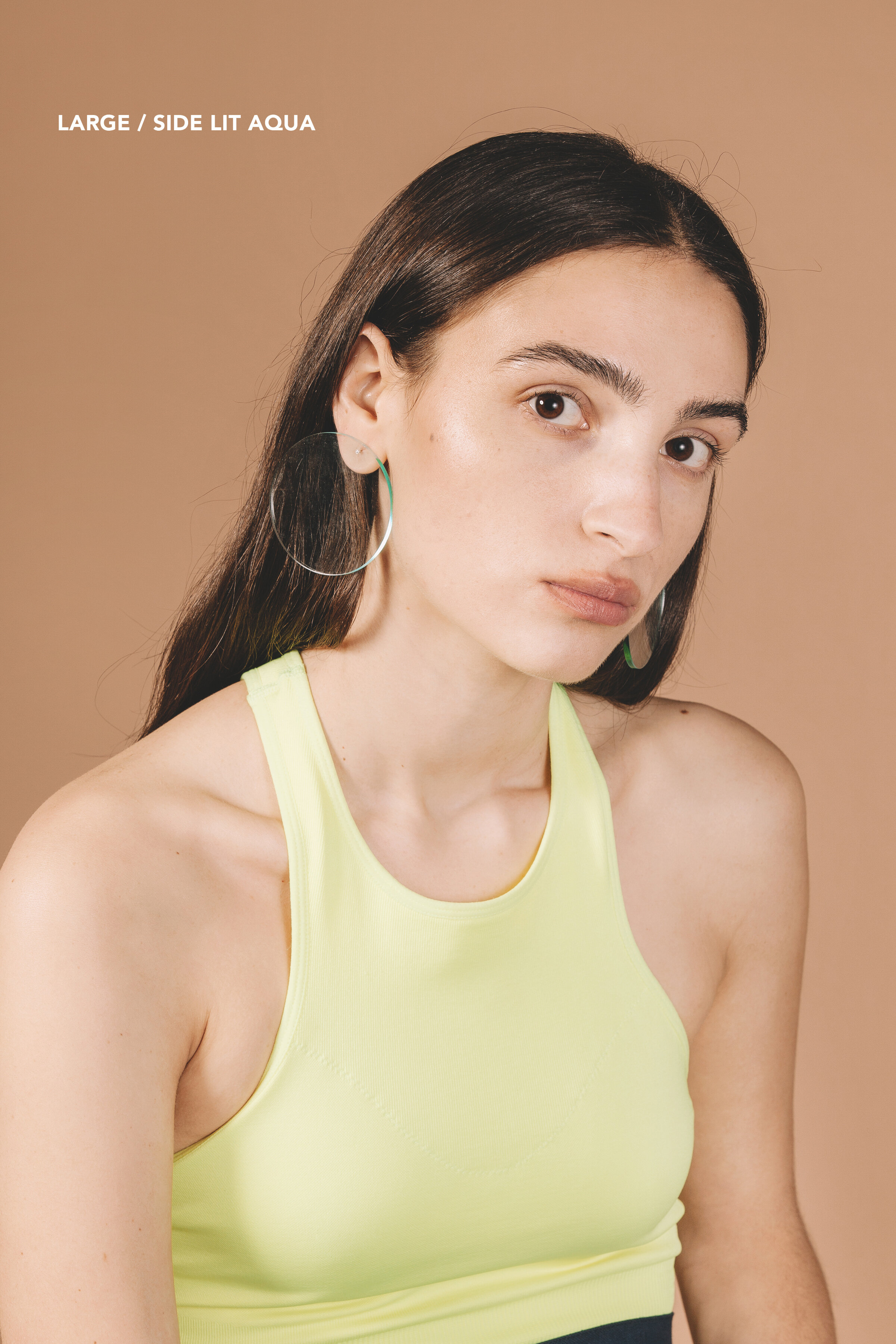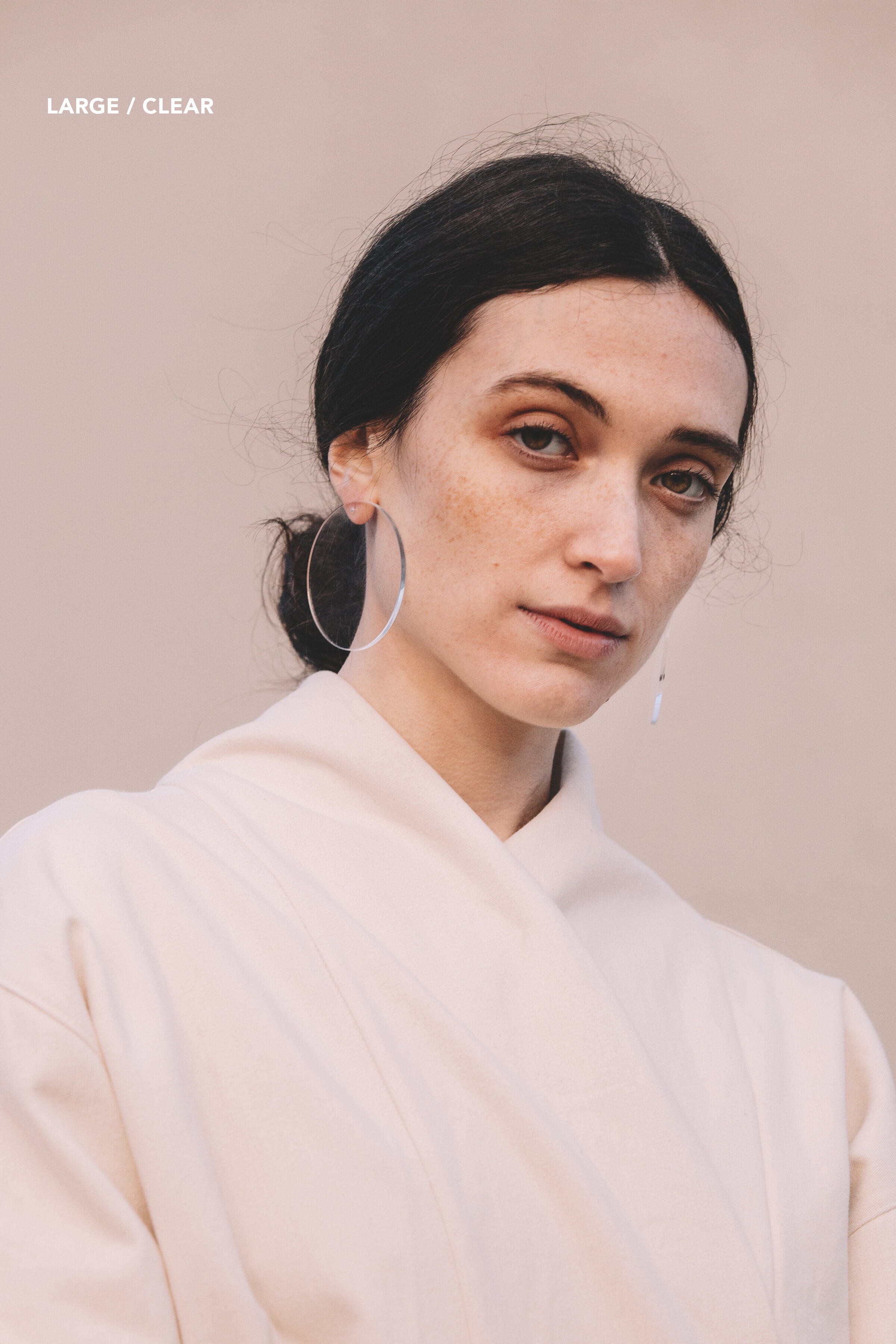 Apparition Disc Earrings
Practically invisible but you cant miss 'em. Now available in four colors; Clear, Side Lit Aqua, Iridescent and Side Lit Blue.
Large - 2 3/8" Diameter
Small - 1 1/2" Diameter
Material: Acrylic, Sterling Silver Posts.
Care: Acrylic scratches easily and should be handled with care. Do not use any ammonia based cleaner (windex, for example) or paper towels, which can be abrasive, to clean your earrings. If cleaning is necessary we recommend gently wiping earrings with a microfiber cloth.
Our products are made by hand in our studio. While we keep a small inventory in stock, many items are made to order. Please allow 2-4 weeks for delivery. If your item needs to be rushed please email us before ordering and we will do everything we can to help.